IMPORTANT INFORMATION FROM STUDENT FINANCIAL SERVICES REGARDING CORONAVIRUS
Student Financial Services would like to assist our students and parents and provide you helpful information and answers to your finance related questions. You will find information, important notices, and contact details to assist you during this unprecedented time.
Cashier's Window Hours: Reynolda Hall 107, Mondays & Fridays 10:00 am-2:00 pm   
For your convenience, a drop box has been installed to the left of the SFS double doors.                 
For more information regarding student refunds and answers to frequently asked questions, please see the Coronavirus: Student Financial Services Information website.
For more information, you can also visit the Financial Services' Coronavirus Response website.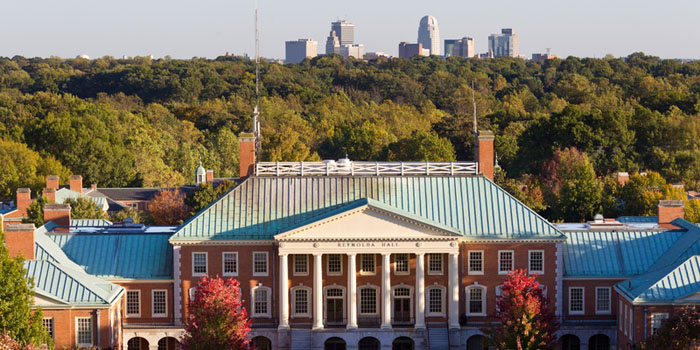 Welcome to Student Financial Services. You have made an important decision to invest in your future, and we are dedicated to helping you successfully manage that investment during your time at Wake Forest.
Our office manages all Wake Forest student accounts, including tuition, housing, and other University-related fees. You and your parents can count on exceptional customer service from us, including high-quality financial support services and timely, accurate account information.
We encourage you to bookmark this page and check back often for announcements, updates and information. You can also join us on Facebook or Twitter where we post payment reminders, important deadlines and helpful tips.
If you should ever have any questions, please do not hesitate to contact us. We are here to assist you in any way we can.
Helpful Tips
Adopt wise financial practices. Keep your WIN login info secure. Don't give it out to anyone.
Check your Wake Forest email frequently. Important financial info and eBills will be sent there. Always respond promptly.
Students: remember you are responsible for your account, even if someone else pays your bills.
Authorized Payers: You will receive email notices when the monthly DEAC bill is generated. All other communications from Student Financial Services are sent to the student's WFU email account only. Please encourage your student to forward any important financial communications to you when received.
If someone else pays your bills, set him/her up as an authorized payer through DEAC.
The Deacon OneCard is your Wake Forest student ID and is a payment card for Deacon Dollars, Food Dollars and your meal plan.
Create a separate file for any correspondence, bills, payments and financial aid info related to your student account.
Be aware of University deadlines and policies.
If you don't know, please ASK!